Kia Collision Center in Chamblee, GA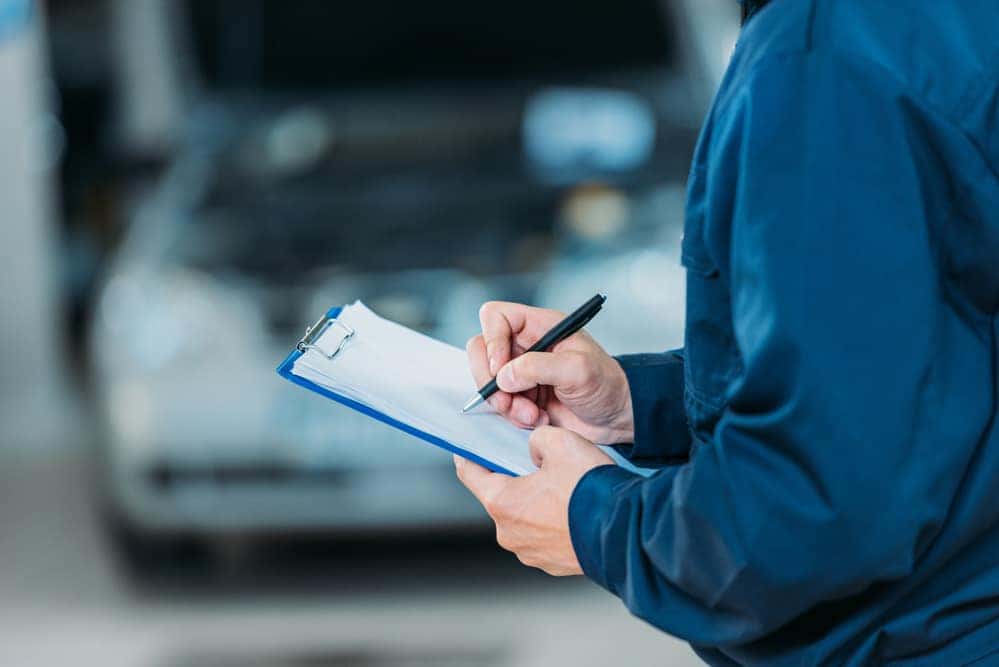 After a stressful automobile accident, the last thing you want to worry about is dragging your Kia all over town for various repairs. Allow us at the Ed Voyles Collision Center to alleviate some of your stress by handling the entire restoration process at our newly remodeled 60,000-square-foot facility, located right across the street from our Chamblee Kia dealership. All of our experienced technicians have been certified by the most prestigious training organizations in the industry including the National Institute for Automotive Service Excellence and I-CAR, so rest assured, you're leaving your Kia in capable hands.

Services Offered at Our Body Shop and Collision Center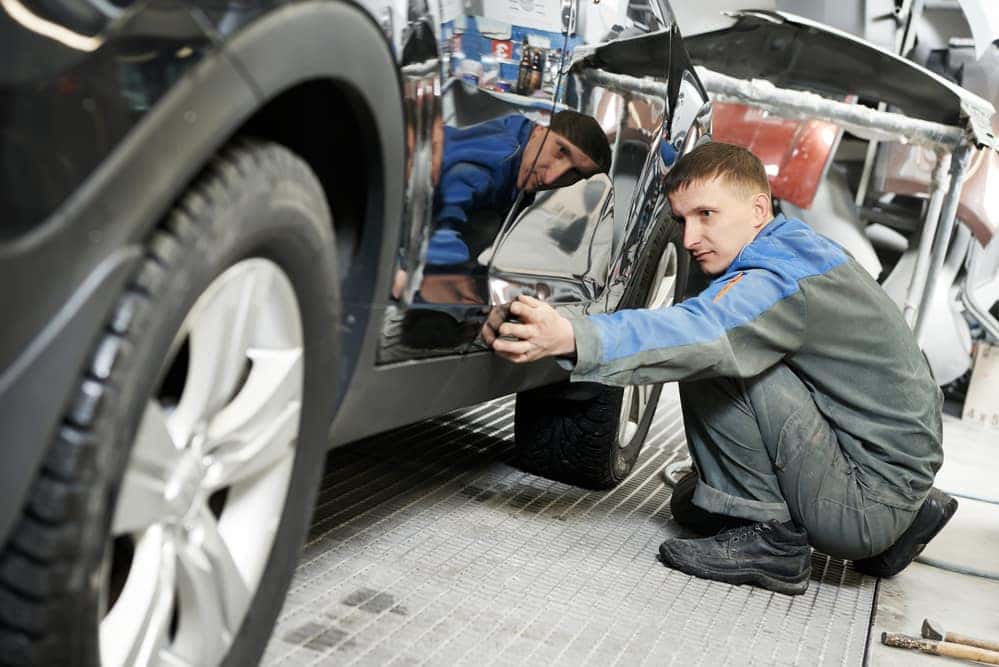 At our collision center in Chamblee, GA, we're equipped to perform everything from minor scratch repairs to complete vehicle overhauls, including:
Body Work
If a collision left your car in a state of disrepair, you can count on the Ed Voyles team to restore it to like-new condition. This may involve procedures such as frame straightening, window and windshield replacement, and sanding. Plus, we take proactive steps to protect the repaired parts from corrosion, which will save you money in the long run.
Paint Restoration
Whether we're painting your entire Kia or just a damaged area, you'll enjoy a seamless paint job at the Ed Voyles Collision Center. We use a computerized paint-matching system to ensure that we find the exact color of your vehicle. We'll also get the finish right, from matte to metallic, pearlescent, and more.
Paintless Dent and Scratch Repair
If you sustained a fender bender in Chamblee, GA, we'll fix your crumpled, torn, or cracked bumper using highly specialized equipment to reshape the panel. We'll even replace the entire bumper if restoration isn't possible.
Exceptional Customer Service Is the Ed Voyles Way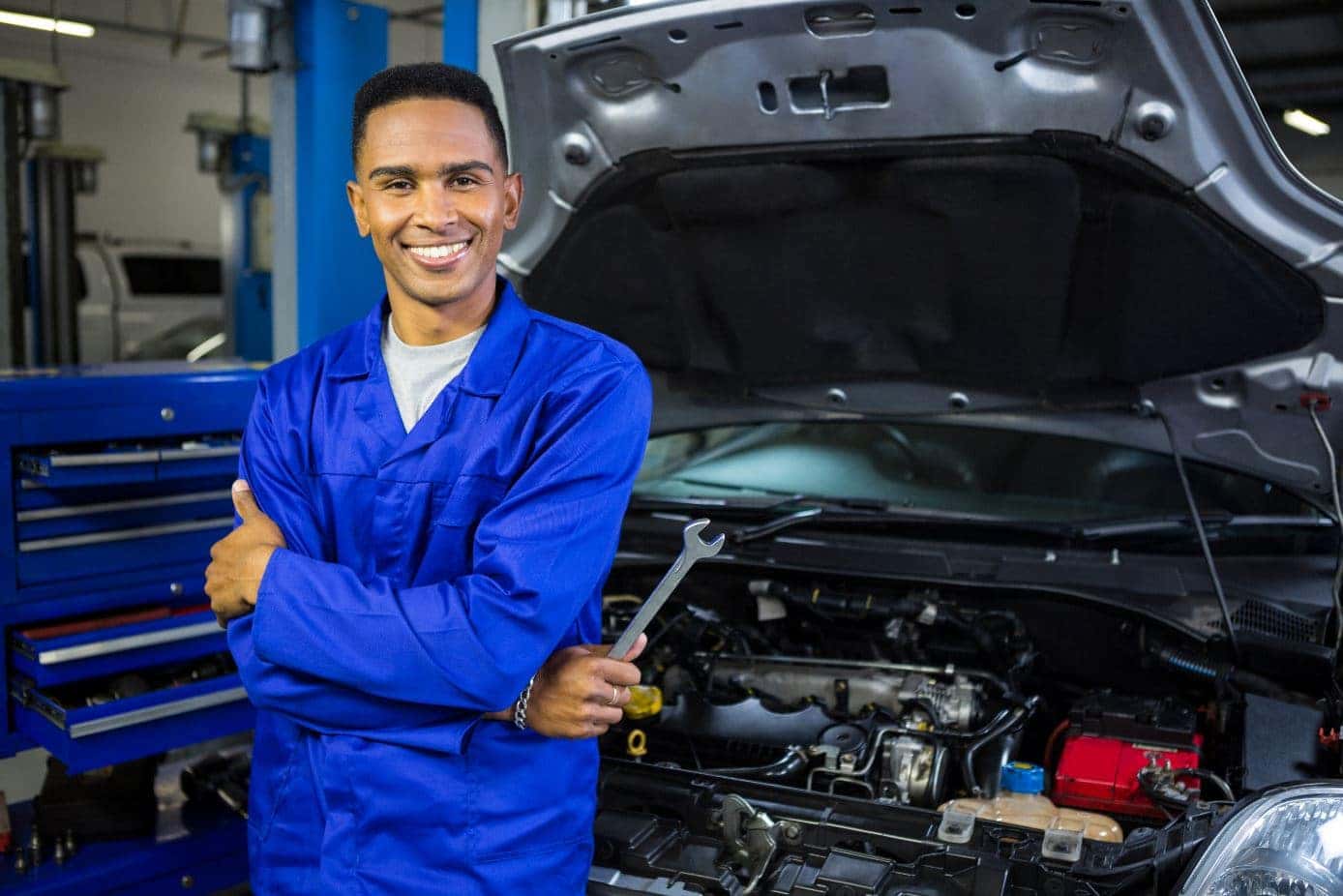 From start to finish, our collision center delivers the Ed Voyles Automotive Group legacy: going the extra mile for our valued customers.
Before: Free Estimation
When you bring your Kia to the Ed Voyles Collision Center, we'll conduct a holistic examination of the vehicle and give you a FREE written estimate. And because we have your back, we'll even help you navigate filing claims with your insurance company.
After: Quality Control
Other facilities may think that the repair process ends with the last stroke of paint, but they're wrong. Before returning your vehicle to you, we rigorously inspect and even test drive it to make sure we've restored your car to the best condition possible.
Get a Free Collision Repair Estimate from Ed Voyles Today
No matter what fixes your Kia needs, the Ed Voyles Collision Center is the only place you need to take your car after an accident in Chamblee, Atlanta, or Decatur. We promise to make the inconvenient task of collision repair as smooth as possible so that you can get back on the road in no time. Bring your vehicle to our Chamblee, GA facility today for your free estimate!