Compare 2020 Kia Soul vs 2019 Mini Countryman Cooper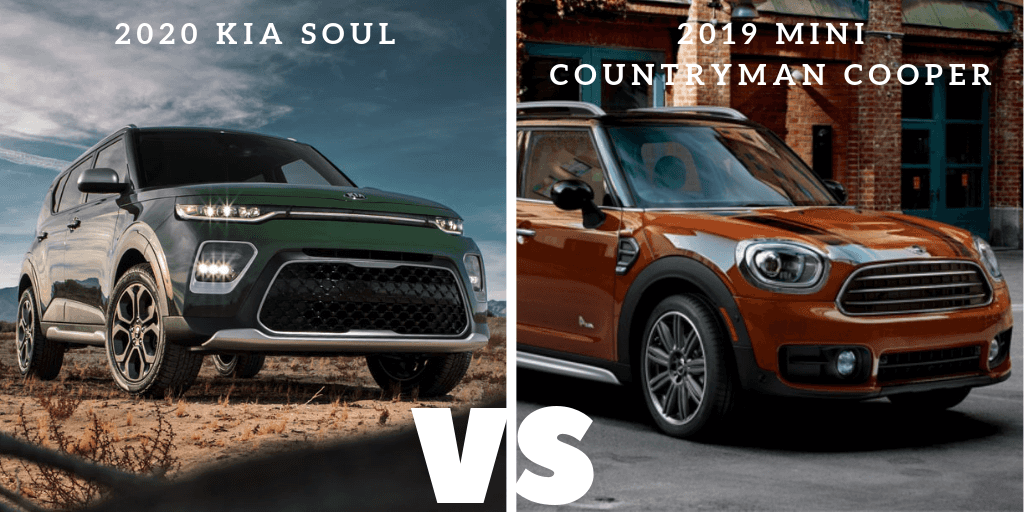 Subcompact crossovers have gained in popularity over the years with added cargo space, more head and legroom, and the agility of a sedan. Two real contenders in this space include the Kia Soul and the Mini Countryman Cooper. Compare the features in these two sporty crossovers and choose your winner!

Exterior and Engine Specs
The 2020 Kia Soul offers two peppy engine options that include a 147-hp 2L four-cylinder engine that operates on either a 6-speed manual transmission or a continuously variable transmission and a 201-hp turbocharged 1.6L four-cylinder with a 7-speed automatic transmission, both with front-wheel drive. The exterior offers a fun, boxy look with customizations like racing stripes, color-blocked exterior, and matching interior colors.
The 2019 Countryman Cooper is also a fun ride, offering three different engine options including a 134-hp 3-cylinder, a 180-hp 4-cylinder, and a plug-in hybrid powertrain. All are paired with a 6- or 8-speed automatic transmission. While the engine offerings are similar in output, the Countryman has the distinctive "Mini" styling that allows for some customization in colors as well.
When it comes to fuel economy the Soul and the Countryman are very similar in efficiency offering an average of 27 mpg and 28 mpg, respectively, however, the Countryman's base price starts out at an average of almost $5,000 more, making it less affordable and economical for most people looking for a subcompact crossover.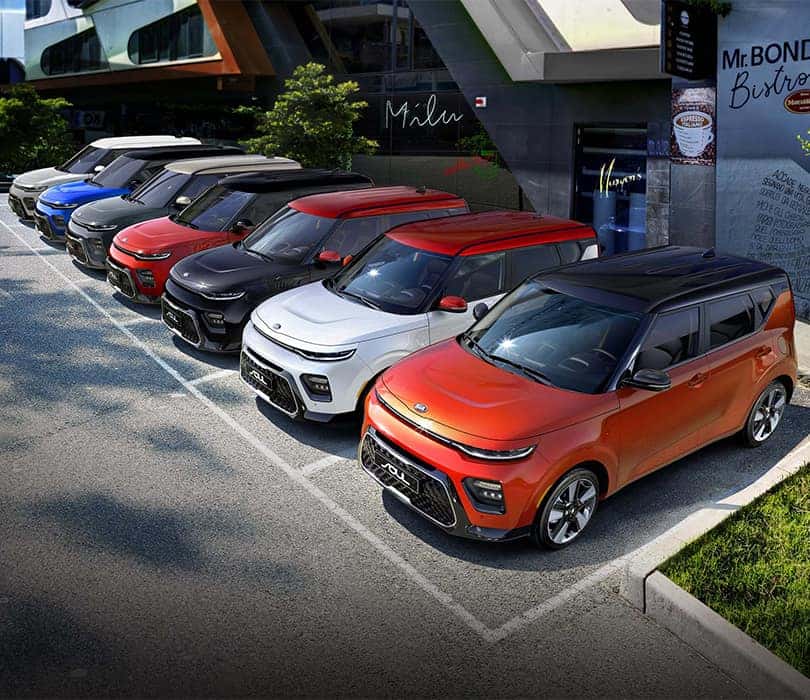 Interior Tech and Cargo Features
Both the Soul and the Countryman offer some premium interior features, but they emphasize different areas. The Soul is packed with smart tech, featuring a either a 7- or 10.3-inch touchscreen display, depending on trim level, and Apple CarPlay and Android Auto capability that comes standard on the base trim. Other optional features include colored ambient lighting, wireless charging station, a heads-up display to alert the driver of navigation and alerts without taking their eyes off the road, push-button start, keyless entry, heated seats, heating steering wheel, Harman Kardon speaker system, 60/40 split rear seats, 10-way power-adjustable driver's seat, power sunroof, two simultaneous Bluetooth device connections, dual-level cargo board, and an increased tailgate to open up more space. It also offers a roomy 24.2 cu. ft. of cargo space that expands to a fantastic 62.1 cu. ft. of cargo space.
In terms of safety features, the Kia Soul was the 2019 IIHS' Top Safety Pick with adaptive cruise control, forward-collision avoidance assist, LED headlights, blind-spot collision warning, lane-keeping assist, and rear cross-traffic collision assist, starting at the trim package right above the base model.
The Countryman offers its own interior tech features that are impressive but, unfortunately, they're mostly offered at the top trim levels, and with a base price on the higher end, the Countryman begins to get pretty pricey with all the bells and whistles. If someone does opt for some of the higher trim packages, the Countryman offers LED headlights, fun interior and exterior lighting options like a Union Jack on the brake lights, illuminated door sills, puddle lights, and interior trim accents. If you want to go really custom, you can opt to get your own laser engraving in the interior. The Countryman offers about 15.9 cu. ft. of cargo space or 49 cu. ft. with the seats folded down.
The lower trim levels come standard with a 6.5-inch infotainment system or 8.8-inch on the upper trim models, though the controls are small and tougher to manage. Additional tech options include wireless charging, an extra USB port, 4G LTE, and Apple CarPlay. In terms of safety, it offers a rearview camera and eight airbags, as well as optional adaptive cruise control and forward-collision warning with automatic emergency braking.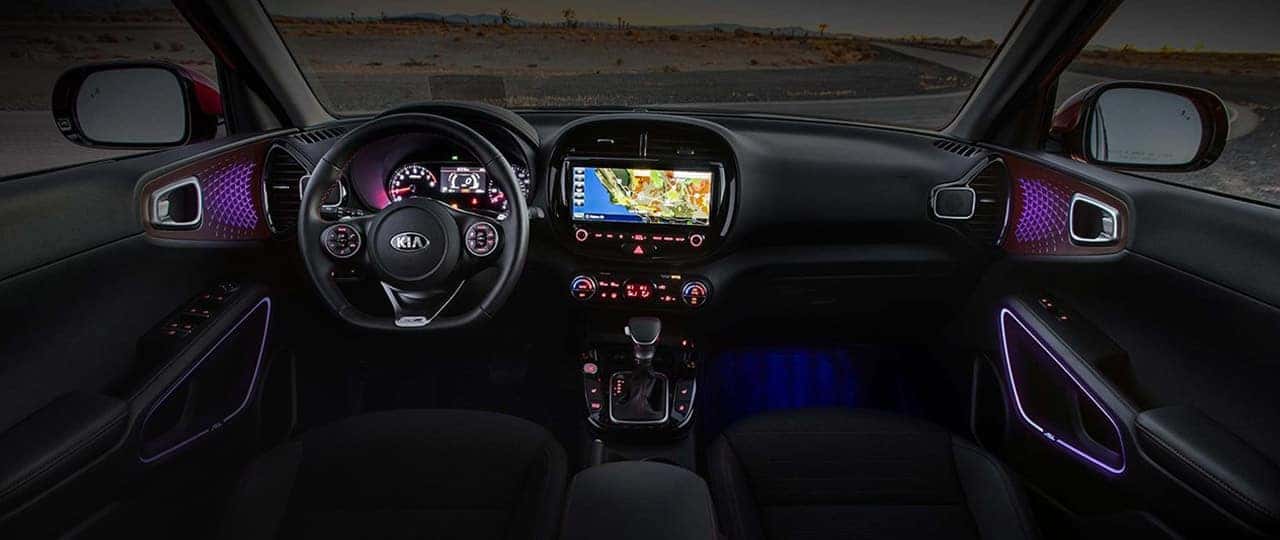 Test Drive our Winner: 2020 Kia Soul at Ed Voyles Kia of Chamblee, GA
While the Mini Countryman packs a visual punch and offers some premium trim features, we think that the Kia Soul really stands out for its affordability, handling, tech features, and cargo space. Test drive the Kia Soul today at Ed Voyles Kia of Chamblee off Peachtree Industrial Boulevard.