Why Buy at Ed Voyles Kia of Chamblee, Georgia?

Looking for a new or used vehicle? Fortunately, you have no shortage of options. Whether you're in Atlanta, Marietta, Smyrna, or any other city; there are dealerships on nearly every corner. With so many options, how do you know which dealership will offer you the best deal? One certain way to get the best deal is to go with the name you can trust — Ed Voyles Kia of Chamblee. Let's take a closer look at why countless drivers from throughout the area repeatedly turn to Ed Voyles Kia of Chamblee.


Wide Selection of the New Kia Vehicles & Consultative Sales Process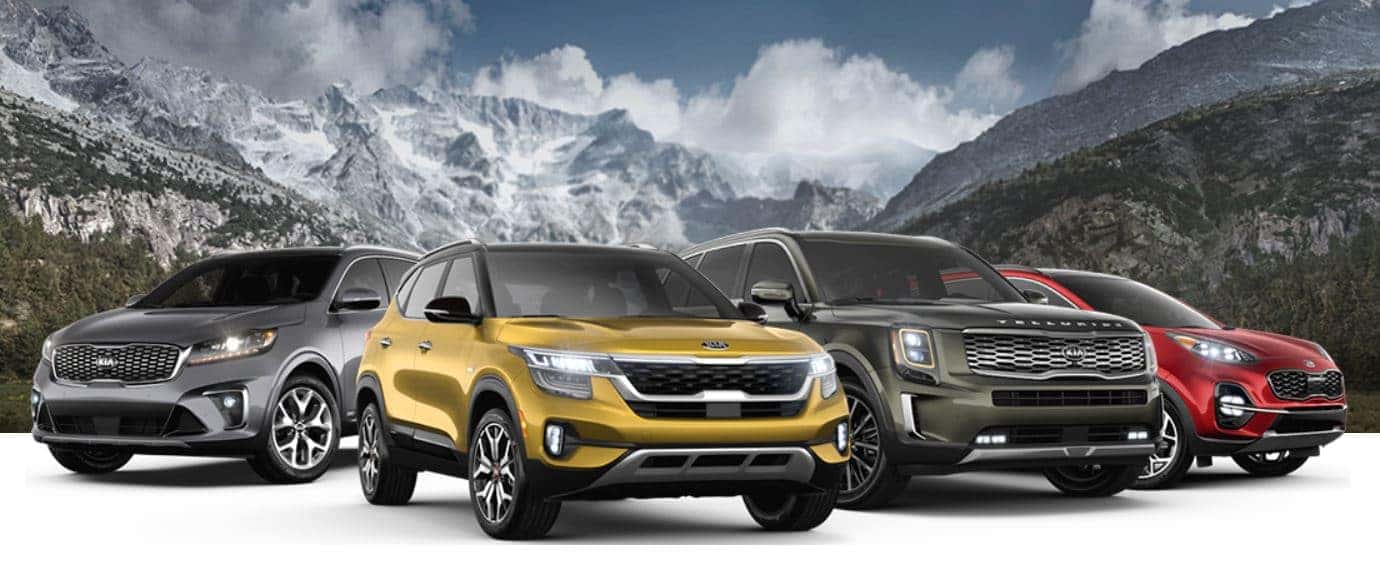 At Ed Voyles Kia of Chamblee, we are proud to offer the full lineup of Kia vehicles. From the award winning Kia Telluride to the dynamically-designed Soul to the best-selling Kia Sportage and Sorento, we are home to every Kia SUV.
If you're not in the market for an SUV or crossover, we also offer cars ranging form the Kia Optima to the Kia Stinger. For a larger, more luxury experience, make sure to check out the undeniable Kia K900 or Kia Cadenza. In either case, the team at Ed Voyles Kia of Chamblee will match your unique needs to the best Kia SUV or car for sale. Thiis where we stand out. We get to know you and your needs and then guide you to the best vehicle.
Get the Industry Best Warranty at Ed Voyles Kia of Chamblee

Although it didn't take long for other auto makers to copy suit, Kia was the first to debut the industry-leading 10-Year/100,000-Mile Warranty. Since 2008, every Kia vehicle has come with the same warranty coverage. On the other hand, most manufacturers used to offer a loathsome 3-Year/36,000-Mile warranty; while some have stepped up their game to 5-Year/60,000 Powertrain only warranty. It doesn't change the fact that Kia was the first to debut this warranty.
This industry-leading warranty is a true testament to the remarkable quality, craftsmanship, and reliability instilled in every Kia vehicle. And when you purchase a new Kia from Ed Voyles Kia of Chamblee, you'll enjoy the same peace of mind millions of drivers have been enjoying since 2008.
Expansive Selection of High-Quality Reliable Used Vehicles
Purchasing a new vehicle isn't for everyone. In fact, some people prefer purchasing pre-owned vehicles over new. As a result, Ed Voyles Kia of Chamblee offers an expansive selection of high-quality, reliable used vehicles. We make it our business to keep a vast selection of one-owner, low-mileage vehicles from all of the top manufacturers. This means you will readily find used Hondas, Toyotas, Hyundais, Chevys, Fords, and nearly every other make right here on our lot.
Get Top Dollar for Your Trade-In Vehicle
If you've been considering trading your vehicle in, you can earn top dollar at Ed Voyles Kia of Chamblee. Since we've opened our doors, customers have come from throughout Atlanta and the surrounding area to get the most for their trade-in vehicle.
Best of all, we make the trade-in process as simple as possible with our powerful Edmunds Trade-in Tool. Simply tell us about your vehicle by answering a few simple questions, and you can receive a free online trade-in appraisal based on the True Market Value.
Contact Ed Voyles Kia of Chamblee for the Best Car-Buying Experience
At Ed Voyles Kia of Chamblee, we have one overarching goal: to make your car buying experience as easy and seamless as possible. From the moment you step onto our dealership, you'll be greeted with a warm smile and helping hand, looking to guide you through the process.
You don't have to take our word for it. Check out some of our reviews from our previous customers to learn what makes us unique. And once you stop by, we'll make sure you leave with countless reasons to buy from Ed Voyles Kia of Chamblee.
Contact Ed Voyles Kia of Chamblee today.