Kia Electric and Hybrid Lineup in Chamblee, GA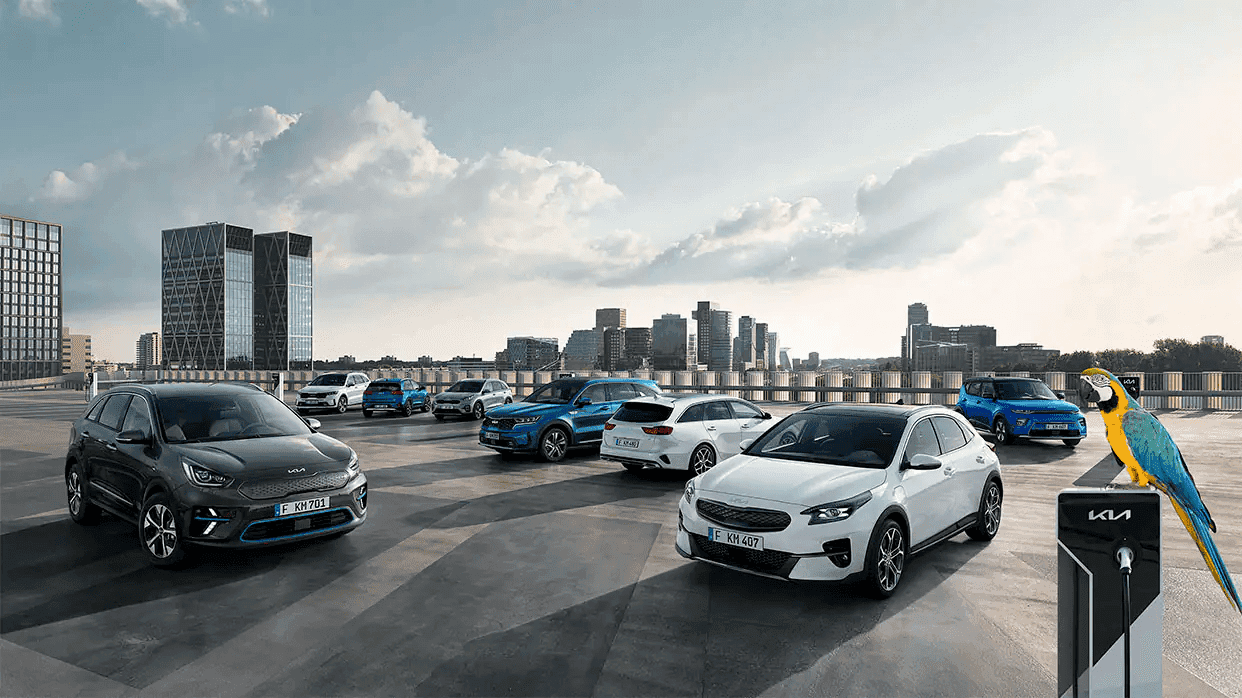 Electric cars are now taking over the market, and the Kia lineup is no exception! Between hybrids, plug-in hybrids, and all-electric options, there are plenty of electric choices from Kia. Read on to learn about the different electric and hybrid options, and all the fantastic benefits of each, and then be sure to shop for your new Kia at Ed Voyles today.
Shop Hybrids & EVs
Fuel-Efficient Options from Kia
Here's the current electric and hybrid Kia lineup:
Niro: Niro Eco-Hybrid, Niro EV, Niro Plug-In Hybrid
Sportage: Sportage Hybrid, Sportage Plug-In Hybrid
EV6
Sorento Plug-In Hybrid
Let's talk about electric, hybrids, and plug-in hybrids in detail.
Find the Kia EV That's Right for You
Making the switch to a new electric vehicle is great for the environment, thanks to zero tailpipe emissions, and easier on your wallet than you might think. Without gasoline, you'll reduce air pollution while driving, and never have to pay at the pump for more fuel. Federal tax credits mean that you could save up to $7,500 on the initial cost of a new EV, while the lack of an engine, oil, and other traditional components means you'll also spend less on maintenance over the years.
Enjoy a New Kia Hybrid in Chamblee, GA
If you'd still prefer a gas vehicle, but one with amazing mileage and reduced emissions, take a look at Kia's hybrid lineup. The Niro hybrid is a spacious crossover that still delivers an estimated 50 MPG combined, meaning you'll go further on less and save plenty on gas. The Sportage hybrid has a best-in-class 227 horsepower turbo hybrid powertrain that's thrilling to drive, while still delivering 43 MPG combined. Finally, the Sorento Hybrid comes standard with three rows of seats so that you can always fit everyone, all while enjoying 37 MPG combined. If one of these great hybrid crossovers or SUVs sounds like the one for you, don't hesitate to schedule a test drive today.
Go Further in a Plug-In Hybrid From Kia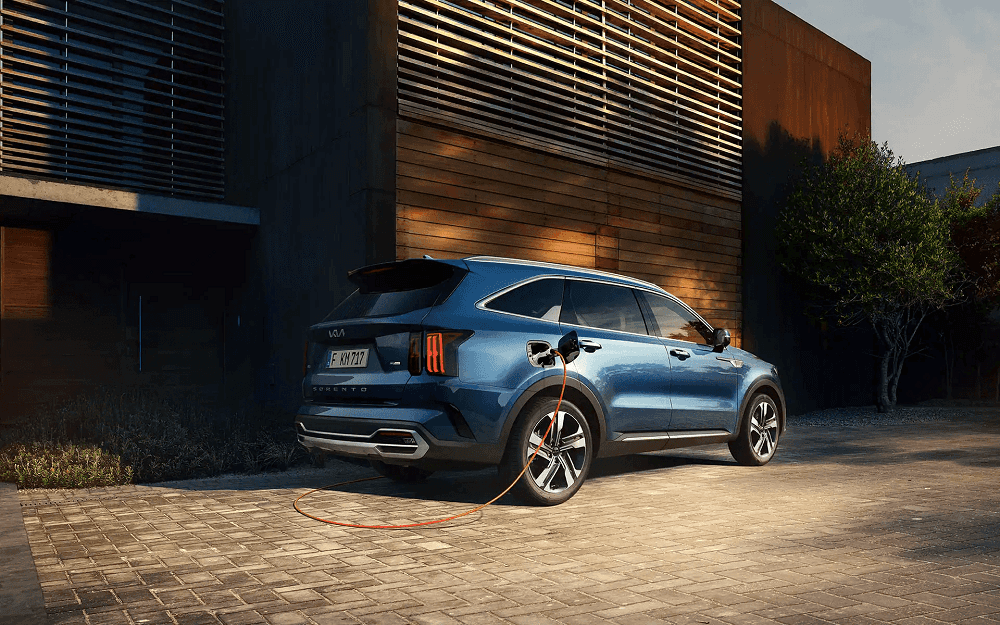 Combining the efficiency and convenience of electric with the familiarity and power of hybrid options, Kia is also proud to offer several plug-in hybrids for you to choose from. The Niro PHEV has 26 miles of all-electric range, perfect for shorter trips around town without any emissions. Meanwhile, the Sportage PHEV gives you a 261-horsepower hybrid engine that still gets an amazing 84 MPGe combined. Finally, the Sorento has the most passenger room of any plug-in hybrid SUV, a 32 mile all-electric range, and a 460 mile field range, giving you and everyone else the freedom to go anywhere.
Test Drive a Kia Electric or Hybrid Vehicle in Chamblee, GA
No matter what you're looking for from your next car, one of these amazing hybrid or electric options is sure to deliver. Take some time to look through all of the options we have available in our online inventory right now, and if you see something you like, be sure to call us and schedule a test drive today.
Shop Hybrids & EVs
More From Ed Voyles Kia of Chamblee
As we step into the future of automotive excellence, the 2024 Kia model lineup stands at the forefront, offering an impressive array of vehicles that blend innovation, style, and performance. In this blog post, we'll take a closer look at some of the standout models available at Ed Voyles Kia Chamblee, serving not only as…

Are you on the hunt for Kia specials near you? Looking for unbeatable Kia offers in the Chamblee area? Look no further than Ed Voyles Kia Chamblee, your one-stop destination for fantastic Kia dealer specials, incredible Kia special offers, and a wide selection of vehicles available for purchase today. Let's dive into why Ed Voyles…

Are you ready for a glimpse into the future of automotive excellence? From September 19th through October 3rd, you can get up close and personal with the highly anticipated Kia EV9 at Ed Voyles Kia in Chamblee, Georgia. This groundbreaking electric vehicle is not yet available for purchase, but during this limited-time event, you'll have…