Everything You Need When Searching for a Kia for Sale in Decatur, GA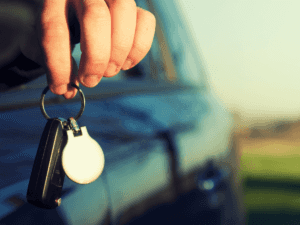 There's a reason Ed Voyles Kia of Chamblee has coined the phrase, "Our family serving your family since 1952." It's the foundation on which Ed Voyles built his family-owned business. The Voyles family continues to stand firm on that same foundation, 30 years later. With many dealerships throughout Atlanta and Georgia, our trusted name and satisfied customers both speak for themselves.
When it's time to trade in your old set of wheels, upgrade to something new, or even buy your first car, Ed Voyles Kia of Chamblee, in Decatur, GA is here for all your needs.
It's More Than Buying a Car
If you've ever purchased a car, you know it's much more than just buying a car. The process begins with deciding which vehicle is best for you. It can be overwhelming, but we're here to help with that thanks to our large selection of new Kia vehicles for sale in Decatur, GA, as well as pre-owned vehicles. Our sales team listens and gets to know you to help you make the best vehicle choice, based on your lifestyle and budget.
The car buying process doesn't end there. Once a decision is made, it's time for financing. Once again, Ed Voyles Kia of Chamblee, in Decatur, GA, offers help in the financing area as well. Our financing team won't let you spend more than you can afford. Our goal is to get you set at a comfortable payment you can live with. That's why we've won the trust of our customers year after year.
Highest Quality Service Near Doraville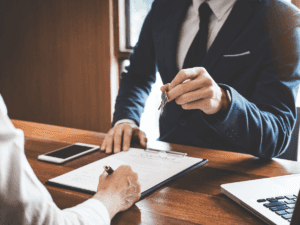 Once the car is yours, it's time to maintain it so you'll get many years of safe use. At Ed Voyles Kia of Chamblee, we pride ourselves on only the best service for our customers at every location. Maybe it stems from the giving, charitable attitude instilled in all of us from the beginning of our family-run business, 30 years ago. Ed Voyles, a WWII veteran, built this business on honor, charity, and a love for his community. We're thankful those values are still the core of our service.
Your vehicle is important. It gets you to work and back home at the end of the day. It's your transportation out on Saturday night and to church on Sunday. Our service department understands that you need repairs and maintenance done efficiently and correctly. You can count on us to keep your vehicle running and your transportation on schedule.
Your One-Stop Shop for New and Used Kia Cars near Doraville
With a financing department, excellent service team, and sales folks you can trust, Ed Voyles Kia of Chamblee, in Decatur, GA, is your one-stop-shop for all things Kia and other vehicles as well. Contact us for more information and with all your vehicle needs and questions. We are happy to help and look forward to meeting you soon.