Comparing the Sporty 2022 Kia Stinger and Genesis G70 in Chamblee, GA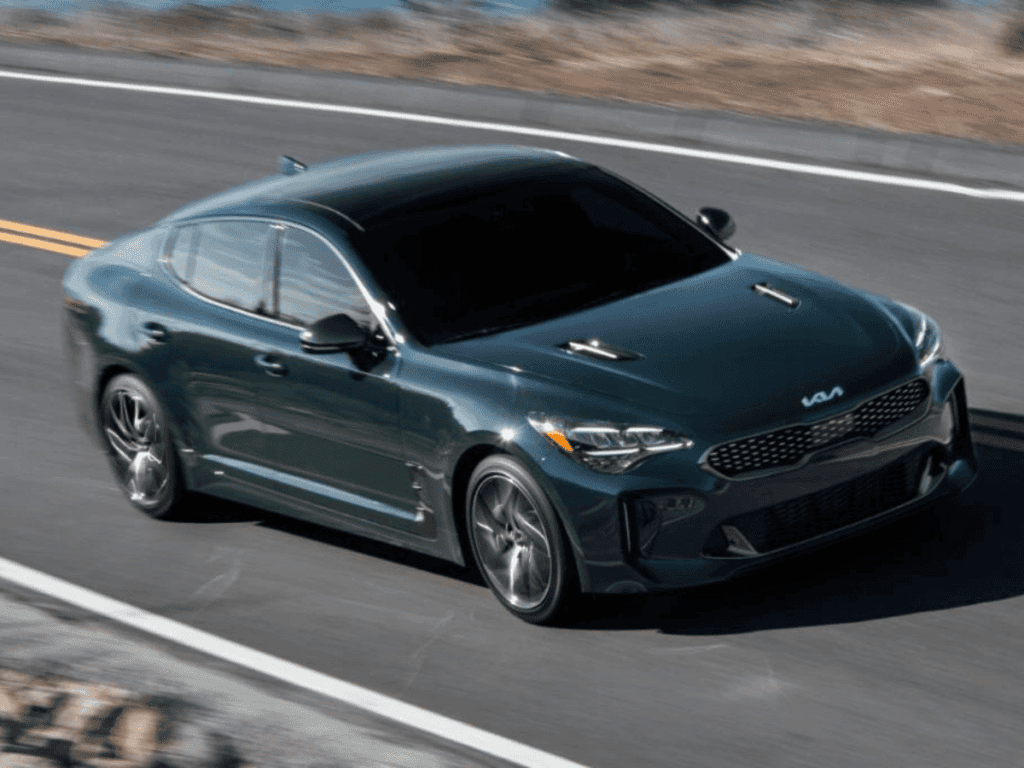 If you're in the market for a high-quality sports sedan, there's a good chance that the Kia Stinger and Genesis G70 have both caught your eye. Both offer exciting power and luxury comforts, but which one is better? Let's take a look at the competition.
Shop Stinger Now
Advanced Technology From the 2022 Kia Stinger
Let's start with a field where the two vehicles are fairly similar, their entertainment and safety technology. Both cars come with a 10.2-in LCD touchscreen entertainment system with Apple CarPlay and Android Auto to make it easy to get to your music and apps on the road. In addition, both have a wide variety of safety features like automatic emergency braking and lane-keeping assist, though the Stinger does have its first little advantage here with the inclusion of a Park Distance Warning to help you back into spots safely.
Get Power and Efficiency With a Kia Stinger in Chamblee, GA
If you want a sports sedan, you want a car that offers plenty of power for a thrilling ride. In this category, the Kia Stinger blows away the competition. The basic Stinger trim offers a 2.5L engine boasting an impressive 300 horsepower and 311 lb-ft of torque to the G70's base 252 horsepower and 260 lb-ft of torque. The Stinger keeps the advantage as you upgrade too, with its V6 engine producing 368 horsepower to just edge out the G70's V6 which only provides 365 horsepower. And not only does the Stinger outpace the G70, but it's more efficient as well, with an estimated combined 24 MPG to the G70's combined 23 MPG.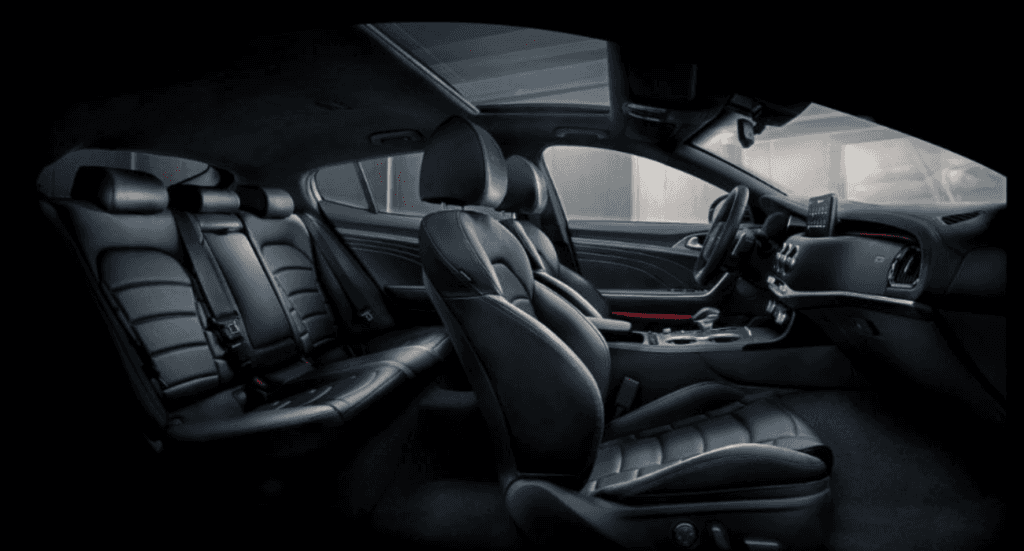 The 2022 Stinger Offers More Luxury For Less
You want to be comfortable and entertained while enjoying your new sports sedan, and we think that means you're going to like the Stinger. While the G70 offers leatherette seating standard, every stinger comes with comfortable leather-trimmed seats that you're going to love. The Stinger also offers a standard 9 speakers to the G70's 6 speakers, which means you'll enjoy a fuller soundtrack to your drive with the Stinger. And, even with all those advantages, Kia actually offers the Stinger for less, starting at only $38,490 while the G70 starts at $39,875.
Shop Stinger Now
Test Drive a 2022 Kia Stinger in Chamblee, GA
We think that when you hold these two options up next to each other, it's pretty clear to see that the Kia Stinger outperforms the Genesis G70 in just about every way. If you're ready to find your own Stinger, Ed Voyles Kia of Chamblee is here to help. Take a look through our online inventory to see all the new Stingers we have in stock, and when you see the one for you, give us a call. We'd love to get you scheduled for a test drive so you can experience the power and luxury of the Stinger for yourself.