Comparing the 2022 Kia Sportage and Mazda CX-5 in Chamblee, GA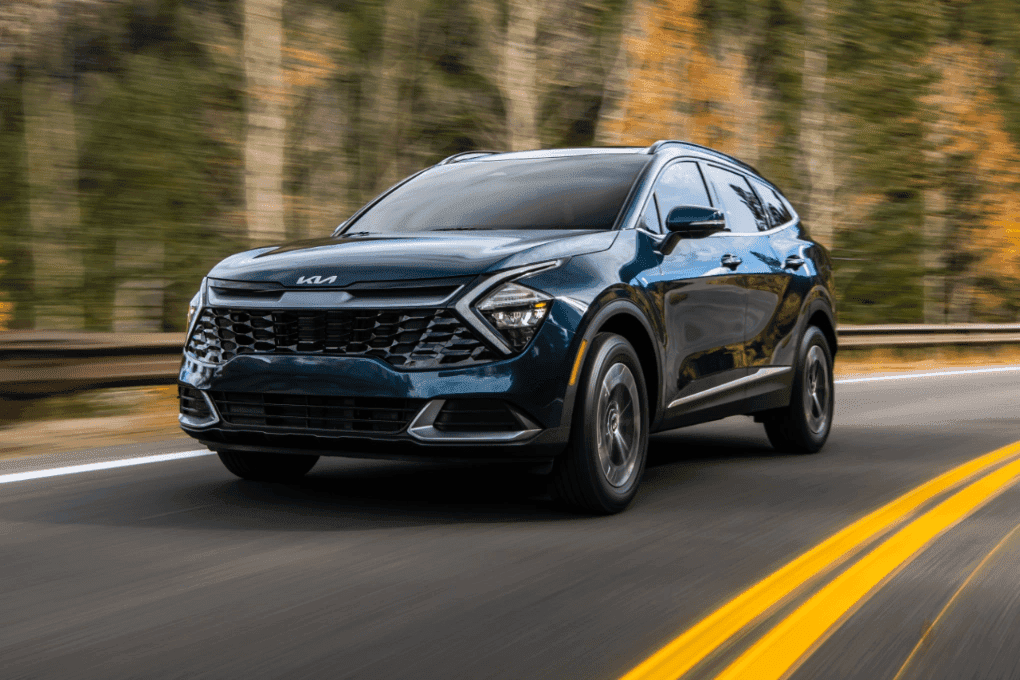 There are plenty of crossovers on the market, but the Kia Sportage and Mazda CX-5 have a way of standing out from the competition. Between those two though, which one is the better pick for your needs? Let's have a look at both so you can better decide which of these crossovers is for you.
Shop Sportage Now
Get Performance and Efficiency From the Kia Sportage
You'd expect a crossover to have a powerful engine under the hood to keep you moving wherever you go, so which of these vehicles delivers a more thrilling ride? Surprisingly, both feature a 2.5L engine that offers up to 187 horsepower, so we need to look deeper to decide which has the advantage here. If you compare the efficiency of these great engines, suddenly the Sportage comes out on top, with a rating of 28 MPG combined, to the CX-5's 26 MPG combined, meaning it will take you further on less fuel.
Stay Safe in a New Kia Sportage in Chamblee, GA
Both the 2022 Sportage and CX-5 come with a suite of safety and driver-assist features to help you stay safe and in control on the road. While they both include features like automatic emergency braking and lane-keeping assist to help you avoid unexpected collisions on the road, the Sportage has a few extra features standard that the CX-5 is missing. The Driver Attention Warning can help you know your limits and make safe choices if you're driving while tired, and the Park Distance Warning will help you make sure you safely back into your parking spot. Overall, we feel this gives the Sportage an edge when it comes to keeping you and those around you safe.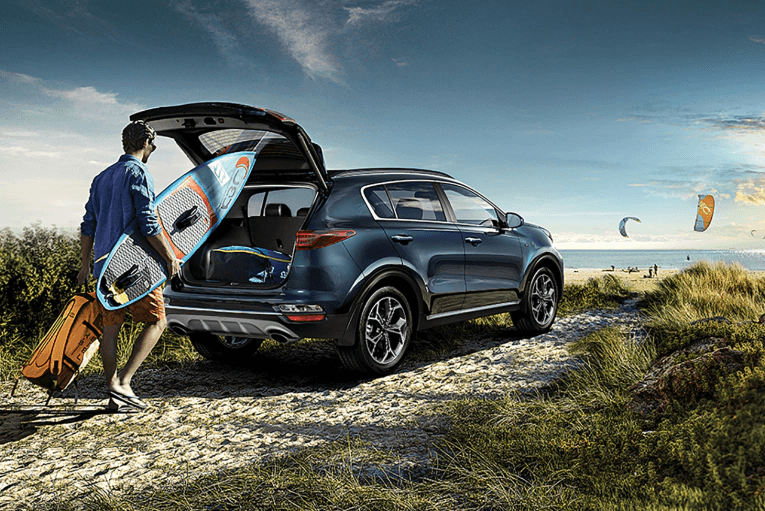 Explore Further With a 2022 Kia Sportage from Ed Voyles Kia
Something that really sets the Sportage apart from the competition is the X-Pro trim, designed to let you go offroad with confidence. While both the Sportage X-Pro and CX-5 include All-Wheel Drive with multiple drive modes, the X-Pro offers a center locking differential and BFGoodrich all-terrain tires to really make sure you'll be in control even in tough conditions. So if you're interested in taking your crossover off the pavement, the Sportage has your back.
Shop Sportage Now
Test Drive a New Kia Sportage in Chamblee, GA
We think it's clear to see that the Kia Sportage stands out above the Mazda CX-5 in some pretty significant ways, and we're confident that once you try it for yourself, you're going to love it. You can take a look at all the Sportages we have in stock right now in our online inventory, and when you see the one for you, be sure to call Ed Voyles Kia of Chamblee. Our team will be happy to set you up with a test drive today, so you can get behind the wheel of your new favorite Kia crossover.