Comparing the 2022 Kia K5 and Honda Accord in Chamblee, GA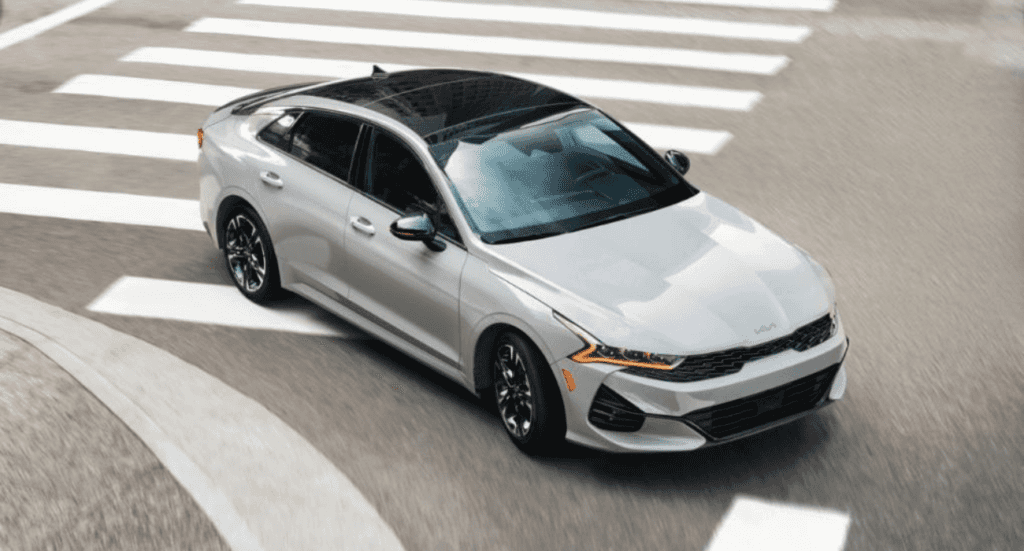 There are a ton of mid-size sedans on the market, but two that tend to stand out from the competition are the Kia K5 and Honda Accord. Both have plenty to offer, but when you get down to it, which one is better? Let's take a look at both below to help you make an informed decision about these two great vehicles.
Get Advance Technology From the 2022 K5 at Ed Voyles Kia
Both of these sedans are packed with new tech to help make your drive safer and more entertaining. They both have 8-in touchscreen infotainment centers with Apple CarPlay and Android Auto to keep you connected on the go, and they both offer their own suites of driver-assistive technologies to help keep you safe. While these systems are similar on both, the K5 does have one advantage in the form of the standard Lane Following Assist, designed to make cruising long distances easier and safer than ever.
Shop K5 Now
High Performance and Control in the K5 in Chamblee, GA
If you want to make sure you always have control and stability on the road, you're going to need a car that has all-wheel drive. Fortunately, the 2022 K5 offers available AWD, along with 18-in wheels on several trims, while the 2022 Accord has no AWD option. While we're looking at trims, the K5 GT offers you the option of a 2.5L turbo engine, providing 311 horsepower and 290 lb-ft of torque, easily outstripping the Accord's maximum available 252 horsepower and 273 lb-ft of torque.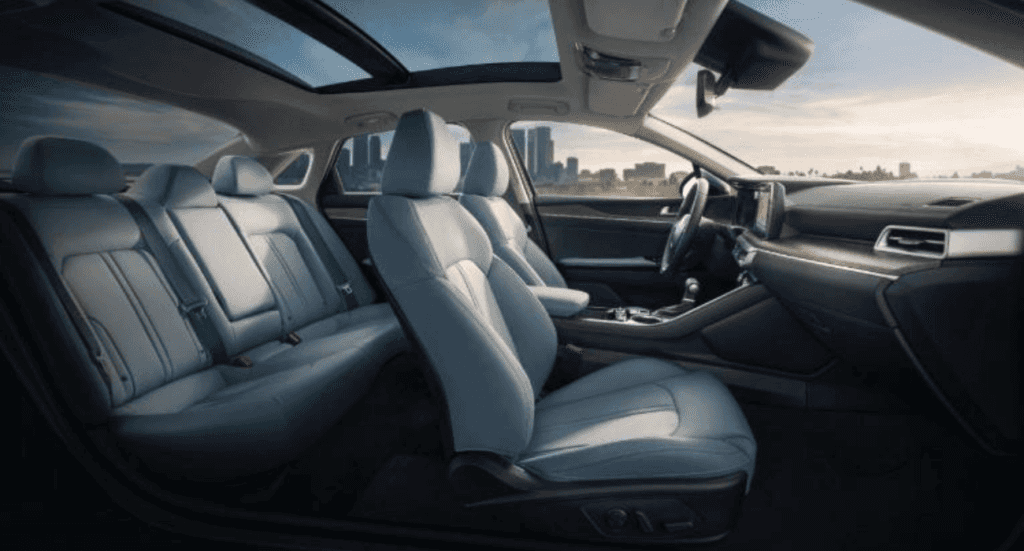 Make the Choice That Helps Your Budget
When comparing two potential new cars, it's important to consider what you're getting for the price you pay. We think it's obvious that the 2022 K5 has some advantages over the 2022 Accord, but when you compare the price tags, those little differences start to feel bigger. Not only does the K5 start at about $2,500 less than the Accord, with an MSRP of $23,790 compared to $26,120, but it's more fuel-efficient too. While both models have a base rating of 28 MPG highway, when upgraded to their more powerful available engines, the K5 again has the advantage at 27 MPG combined to the Accord's 26 MPG combined.
Shop K5 Now
Find Your 2022 Kia K5 at Ed Voyles Kia of Chamblee, GA
We think it's pretty clear that if you're looking for a new 2022 mid-size sedan, you're going to be glad you went with the new K5. If you'd like to see what's available right now, take a look through all the new K5s we have in stock in our online inventory, and then be sure to get in touch with Ed Voyles Kia of Chamblee. We'll gladly schedule you for a test drive today so you can get behind the wheel of a brand new 2022 Kia K5.