Best Kia Models for Road Trips in Chamblee, GA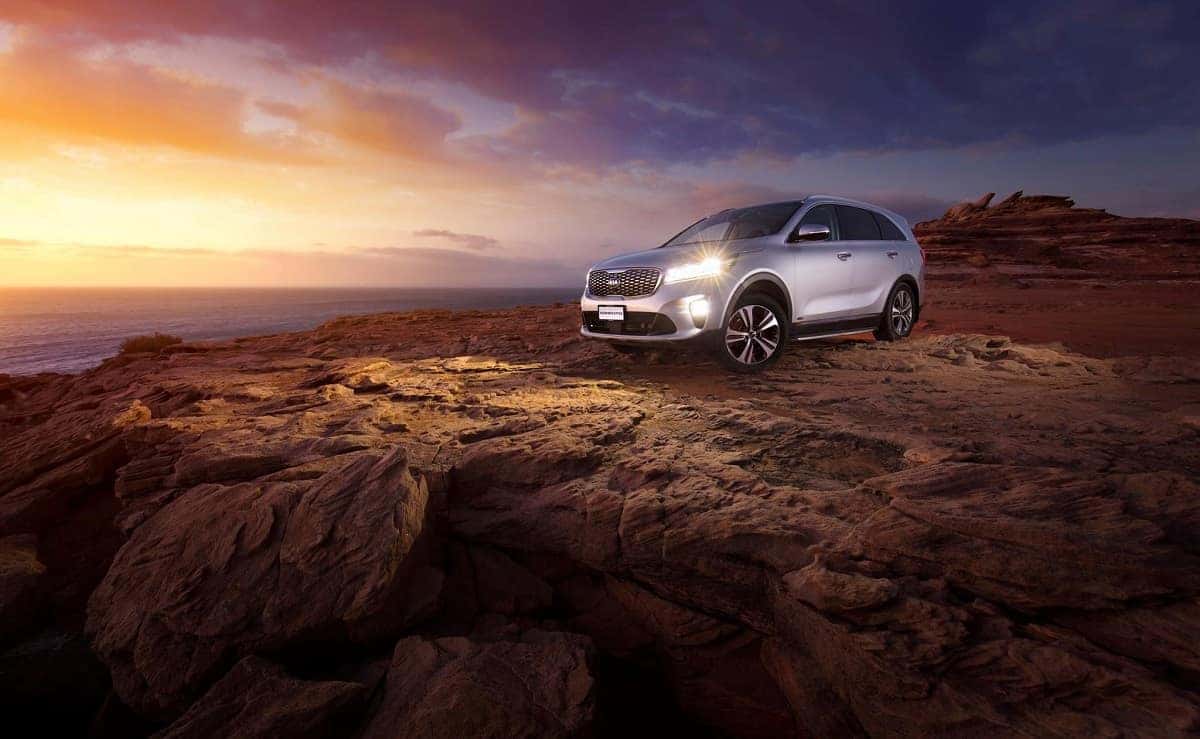 Going on a road trip to see Grandma? What about camping under the stars? There's a lot of beautiful scenery to unravel on the roads through Georgia, so hitch a ride in a Kia! If you're constantly on the go to a new place, here are the best Kia models for you.
If you're ready to dig in and see for yourself, see our current inventory of new Kia models for sale in Chamblee here!
All Wheel Drive with Fuel Economy: Kia Seltos
The Kia Seltos occupies the middle ground between the smallest and largest of Kia's SUV lineup, offering a full-time, all-wheel-drive system that adjusts to the rough terrain while still maintaining an average of 29 miles per gallon between city and highway driving. There's a turbo-charged upgrade for those who want to lend a bit more oomph to the 4-cylinder engine, but the Seltos can get your family around town and through the country in comfort and style regardless.
The Kia Forte: Comfort and Style with a Roomy Trunk
The sleek Kia Forte has plenty of trunk room for all your stuff and can haul it around at an average of 35 miles per gallon. It also has a turbo-charged upgrade with paddle shifters, but any trim of this vehicle is an affordable and dependable ride for the single on the go or the couple looking to start a family! An Intelligent Variable Transmission will help it accelerate smoothly through the sprawling Georgian countryside. The whole Kia lineup of sedans is top-notch, though, so settle in to each one and decide for yourself!
Other Kia Sedans and SUVs in Chamblee, GA
Though we've highlighted a small set of the special features of the Seltos and Forte, it would be a shame not to mention the other superstars in the Kia lineup. The Kia Carnival clocks in at over 200 inches long, with lots of extra interior cargo space, while the Telluride has a five-thousand-pound towing capacity so you can haul more than just the kids! Or maybe you'd be interested in that twin-turbocharged Kia Stinger that revs up to a romping 368 horsepower! Kia has something to fit every need and taste, so there's no time to waste!
Ed Voyles Kia of Chamblee Loves Keeping Georgia Running
We've been in business for over thirty years! When you buy a car from the Ed Voyles family, you don't just get a dependable vehicle—you can also depend on us giving back to the community. If one of these great Kia sedans or SUVs seems like it's up your alley, contact us today, and we'll get you rolling down the road to adventure in comfort and style! After all, our family has been serving your family since 1952, and we hope to do so for many more generations to come!
Shop New Kia