The Amazing Benefits of a Certified Pre-Owned Kia in Chamblee, GA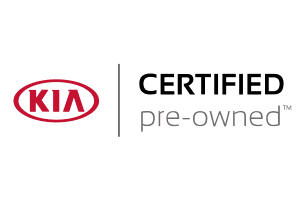 Everybody living in the Chamblee area understands the hassles involved with buying a vehicle. Buying a used or pre-owned vehicle traditionally comes with a world of uncertainty. If you happen to buy a problematic vehicle, the repair costs may set you back even further than the purchase price.
However, Ed Voyles Kia of Chamblee offers an innovative solution to help you buy a high-quality Certified Pre-Owned Kia with more certainty and confidence. Continue reading to learn more about some of the amazing benefits of purchasing a Certified Pre-Owned Kia in Chamblee.
Certified Pre-Owned Kias Are Reliable
Kia only certifies the best and most reliable vehicles for the Certified Pre-Owned Program. In order to obtain this prestigious certification, a vehicle must undergo a series of meticulous tests. Only the best vehicles that meet these certain qualifications are given the title of CPO Kia. In addition to this inspection, a vehicle must also have less than 60,000 miles. When buying a CPO Kia, you can rest assured that the vehicle is reliable.
CPO Kias Include an Exceptional 10-Year Warranty
Kia believes in the efficiency and reliability of their vehicles. The automotive giant backs up this confidence with an industry-leading warranty for all of their models. All Kia vehicles that earn the CPO title will come with an included 10-year or 100,000-mile powertrain warranty. This limited warranty covers all of the vehicle's transmission and engine components. This means that the most expensive parts of your used Kia will be covered for up to a decade.
Platinum Comprehensive Coverage Offers Worry-Free Driving
While the limited powertrain warranty covers the engine and transmission, the platinum coverage warranty offers extra coverage for the myriad of other parts and components on your Kia. All certified pre-owned Kias for sale will include this 1-year or 12,000-mile comprehensive or bumper-to-bumper coverage.
This warranty covers over 500 different parts and is the perfect combination with the powertrain warranty. Another great feature of this platinum coverage is the transferability. You can transfer this coverage to someone who purchases the vehicle, which can greatly improve the amount you can charge for your used Kia.
Travel with Confidence with the Trip Interruption Insurance
Trip interruption insurance is one of the most impressive certified pre-owned Kia benefits. If your CPO Kia suffers a mechanical breakdown or malfunction during a vacation, you could be reimbursed up to $75 each day. In order to qualify for this coverage, you have to be over 100 miles away from home. This trip interruption insurance will cover a maximum of $475 in total for food and lodging.
Complimentary Vehicle History Report
Every CPO Kia vehicle will come with an extensive vehicle history report. This history report will detail that particular vehicle's history regarding the number of previous owners, the number of accidents, repairs, and other important information. This detailed history report will give you a better understanding of the vehicle and allow for a more informed purchasing choice.
Contact Ed Voyles Kia of Chamblee for CPO Kias
Ed Voyles Kia is conveniently located in the heart of Chamblee. With a wide selection of certified pre-owned Kias for sale, you'll have no trouble finding the perfect model. Ready to find your Certified Pre-Owned Kia? Contact Ed Voyles Kia of Chamblee today!